Professional Macro Software
Automate anything in Windows!
Not just a macro recorder. A powerful, full featured, easy to use robotic process automation tool for Windows.
Reliable Windows GUI automation for any software or business process.
Improve efficiency, remove repetition & reduce costs.
Automating Fortune 100 Companies Since 1997
Royalty free .exe distribution included with Pro version.
Download Now
Buy Now
Learn more »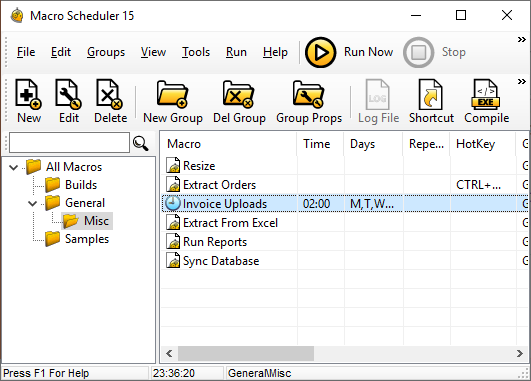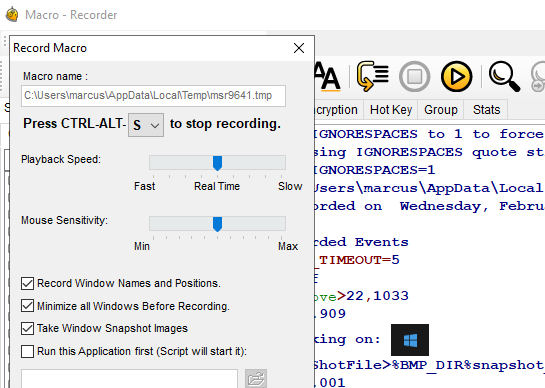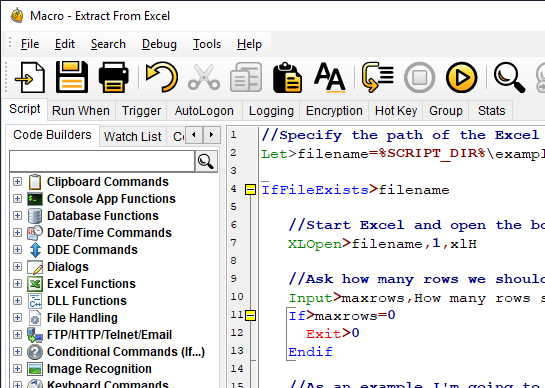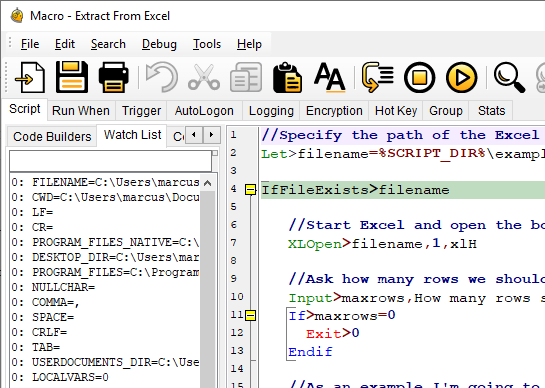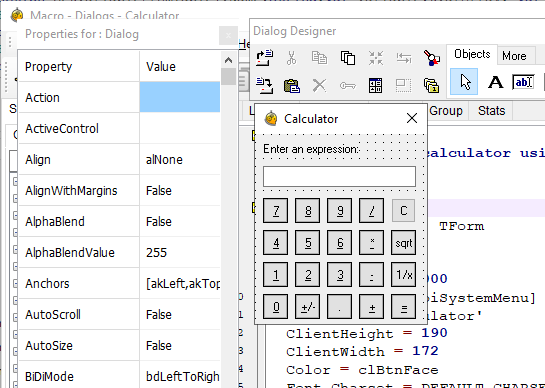 Testimonials
Our customers love Macro Scheduler. Here's what they are saying ...
This has to be by far the best software I have ever purchased in my life. I recouped my investment within the first 10 minutes... Thanks MJTNet!
Bill Karas
Miami Software Development
Microsoft came in and said there was no way to automate a particular problem. I downloaded Macro Scheduler and had a working fix in one day!
Thank you for the great service for your great product. I tried for years since Automate to get a reliable and capable macro program. Finally, you offer it! Thank you.
Macro Scheduler image recognition just saved me 6 hours of mind numbing work and my program only took me about 15 minutes to write!
Richard A
San Jose, CA USA
Read more testimonials and case studies ...
---
Key Features
Comprehensive, Reliable Automation for any Software or Business Process. Improve efficiency & remove repetition.

Keyboard & Mouse Macro Recorder, Code Builders and Wizards - Easily Automate Windows in Minutes.

UI Automation Functions - Manipulate UI elements, windows & objects; simulate user input. Watch a demo.

Convert Macros to executable (.EXE) files for distribution on other PCs. (Pro Version)

Unique Screen Image Recognition functions for automation of ANY process. Watch a demo.
Unique Screen Text Capture and OCR functions to retrieve/monitor screen text.

Edge & Chrome functions, IE WebRecorder and IE Code Wizards for Building Web Macros - Interface between Web and Desktop.

Easy to use Debugger - Step Through Macros, Inspect Variables, Get Results Fast!

Flexible Scheduler & Unique AutoLogon Technology for Unattended Operation (Automate Windows even when it's locked/logged out).

Over 300 Powerful Built-in Script Commands, Loops, Conditionals etc, Plus Microsoft VBScript.
---

---