Macro Scheduler
Robotic Process Automation for everyone.
Increase efficiency and reduce costs. Automate anything a real user can do!
Not just a macro recorder. A powerful, full featured, easy to use robotic process automation tool for Windows.
Comprehensive, reliable Windows UI automation for any software or business process.
Automate web and desktop.
Improve efficiency, remove repetition & reduce costs.
Automating Fortune 100 Companies Since 1997
Get Started Now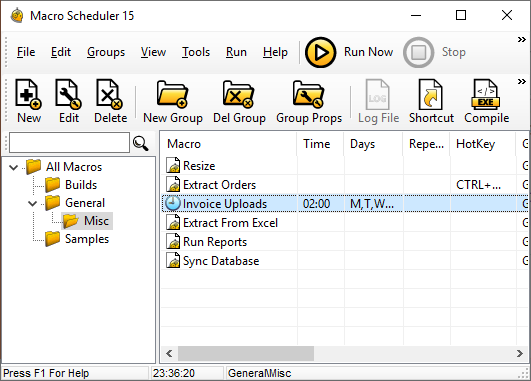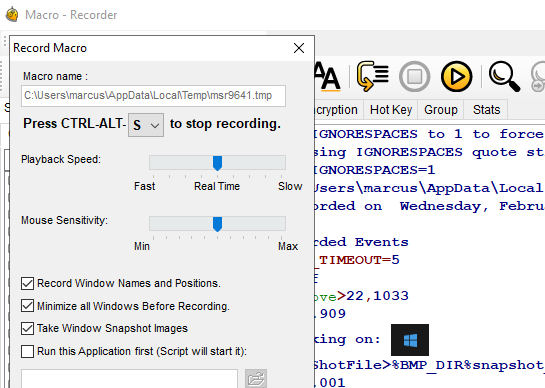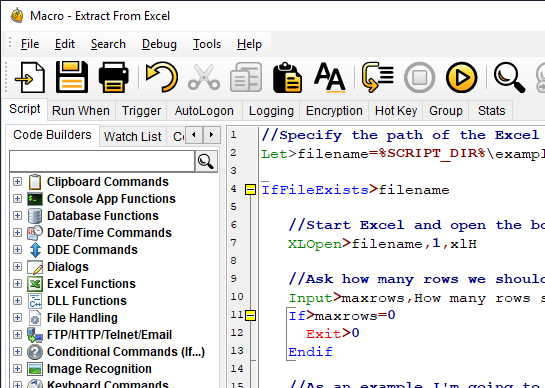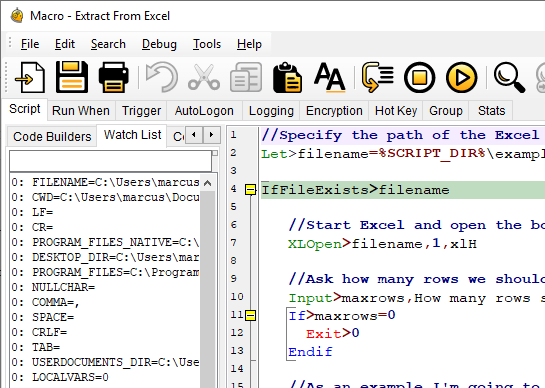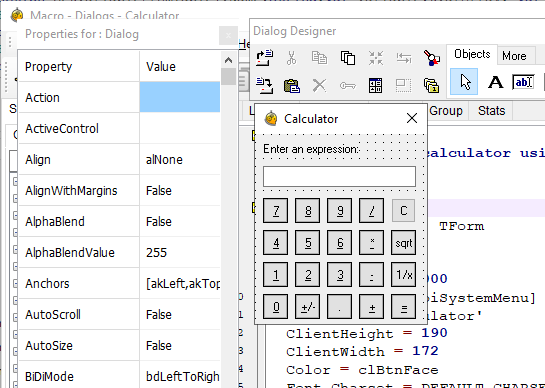 Key Features
Comprehensive, Reliable Robotic Process Automation for any Software or Business Process. Improve efficiency & remove repetition.

Keyboard & Mouse Macro Recorder, Code Builders and Wizards - Easily Automate Windows in Minutes.

UI Automation Functions - Manipulate UI elements, windows & objects; simulate user input. Watch a demo.

Read/modify data from text, CSV, Excel files; access ODBC/ADO SQL data sources etc

Convert Macros to executable (.EXE) files for distribution on other PCs. (Pro Version)

Unique Screen Image Recognition functions for automation of ANY process. Watch a demo.

Custom Dialog Designer - Create your own user interfaces.
Unique Screen Text Capture and OCR functions to retrieve/monitor screen text.

WebRecorder and Code Wizards for Building Web Macros for IE, Edge & Chrome - Interface between Web and Desktop.

Easy to use Macro Editor & Debugger - Step Through Macros, Inspect Variables, Get Results Fast!

Flexible Scheduler & Unique AutoLogon Technology for Unattended Operation (Automate Windows even when it's locked/logged out).

Over 300 Powerful Built-in Script Commands, Loops, Conditionals, String functions etc, Plus Microsoft VBScript.

Import 3rd party ActiveX/COM components, DLLs and access the Windows API.

Internet protocol functions: HTTP, HTTPS, FTP, SMTP, POP3 plus XML/JSON Parsers.
---
Testimonials
Our customers love Macro Scheduler. Here's what they are saying ...
I used to work for a company that used Macro Scheduler, and I think it's just the best thing since peanut butter met jelly. I can't tell you how many hours it saved me there, and I'm finding it will do the same at my new job.
Alan Williams
White River Health Systems
This software is excellent. I only bought it a few weeks ago and I have already automated a bunch of manual stuff and this software makes you look like a Rock Star. Well done!
T.R. Piller, IT Security Officer
ARKRAY USA, Inc.
We have just recently implemented Macro Scheduler Pro and we are very impressed. Not only does this save us hours of data entry but it's very easy to use. The support and customer service we received was second to none.
Jerry Kane, IT Manager
Specialty Printing, LLC
Read more testimonials and case studies ...
---

Why Macro Scheduler?
Why the name and how we pioneered Windows software automation
Macro - Noun - Computing - A single instruction that expands automatically into a set of instructions to perform a particular task.
Scheduler - Noun - Computing - A program that arranges jobs or a computer's operations into an appropriate sequence.
Macro Scheduler v1 was released way back in 1997. Back when it was first released it had a few macro functions and a scheduler. While it had only a fraction of the functions available today it featured innovative ideas that would become standard in other products. Over the years we have continued to innovate and it has developed into a powerful automation suite that many would say has outgrown its name. The term Robotic Process Automation didn't even exist back then, but we were already doing it. We're proud of our longevity and what we, and our users, have achieved over the last 20+ years.
Discover the power of Macro Scheduler - Get Started Today